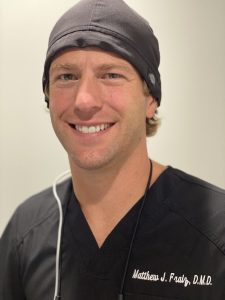 Matthew Fraiz, DMD, FIDIA
After graduating from Louisville's School of Dentistry, Dr. Fraiz began practicing dentistry in Warsaw, Indiana. Dr. Fraiz returned to his roots on the north side of Indianapolis and started Indy Dental Health.
Dr. Fraiz grew up in Carmel, Indiana, and followed the footsteps of his father (Joseph Fraiz, MD) into the health care industry. While his father practices infectious disease medicine, Dr. Fraiz loves taking care of people's smile and oral health needs.
Dr. Fraiz did a post-graduate training at the Miami Valley Hospital in Dayton, Ohio, concentrating on IV sedation. Dr. Fraiz has successfully completed the International Dental Implant Association advanced implant and bone grafting surgeries course. The State of Indiana requires 20 CE hours every two years, and Dr Fraiz exceeds that three-fold, striving to achieve the best methods of practicing dentistry. He is a member of the following societies:
Dr. Fraiz has a beautiful wife, Elizabeth, three young boys, Ethan, Issac and Jordan, and a daughter, Ester. In his spare time, Dr. Fraiz loves to spend time outdoors, whether that is playing golf, wakeboarding or snow skiing.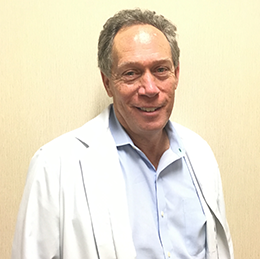 Dr. Wiener grew up in Rockport, Indiana. He received his undergraduate degree in microbiology from Indiana University in Bloomington before going on to receive his DDS degree from Indiana University in Indianapolis. Dr. Wiener strongly believes in getting involved and giving back to the community and is an active member of many civic boards. He believes in the importance of giving patients a comfortable experience as well as providing exceptional dental care to his patients.
He married his wife, Maria, in 2002. They have two children, Jacob and Elyse. He enjoys golfing and spending time with his kids, wife and the family dog.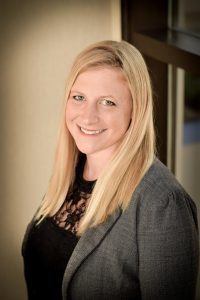 Dr. Mallory Griffith grew up on a farm in Lebanon, Indiana. She began pursuing her dental career after graduating magna cum laude from Purdue University with a bachelor's degree in biology, with a minor in psychology and honors in research. She went on to attend Indiana University Dental School, where she received her DDS.
Dr. Griffith's passion for dentistry stems from her desire to provide the most enjoyable experience possible for her patients. She strives to take as much time needed to effectively communicate with each patient to fully understand their dental needs. Cosmetic dentistry is especially enjoyable for her.
Her current and past memberships include:
In 2009, she wed her high school sweetheart, Cody. They have two sons, Connor and Charlie, and also enjoy spending time with their two Goldendoodle dogs. On her free time, she enjoys outdoor activities including water-skiing, hiking and camping.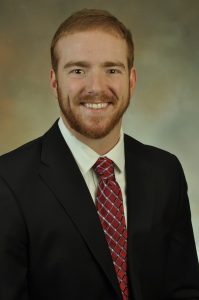 Dr. Fraiz was born and raised in Carmel, Indiana. He received a bachelor's degree from Taylor University, a master's degree from Purdue University and a doctorate degree from Indiana University School of Dentistry. Since graduating from dental school, Dr. Fraiz has taken numerous surgical and cosmetically focused continued education courses. He enjoys using technology to enhance patients' smiles.
Dr. Brian Fraiz and his wife Dr. Whitney Fraiz, an internist at St. Vincent Hospital in Indianapolis, have three children: Cooper, Russell and Jolene. In his spare time, Dr. Fraiz enjoys playing with his children, fly fishing, hiking and snow skiing.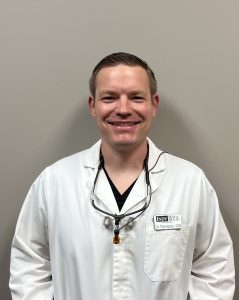 Dr. Joseph Thompson is an Indiana native, growing up in the central Indiana area. He attended Wheaton College in Wheaton, Illinois, earning a BA in history. Upon graduation, he was commissioned in the active-duty Army as a second lieutenant in the Medical Service Corps.
Over the course of five years, Dr. Thompson served in several Army units, including the 1st Infantry Division (Big Red One), and the 101st Airborne Division (Screaming Eagles) both in the U.S. and overseas.
Dr. Thompson returned to Indiana to attend Indiana University School of Dentistry. After graduating, he chose to pursue an extra year of dental residency training at the Roudebush VA Medical Center in Indianapolis, providing dental care for our nation's veterans.
Dr. Thompson is married and enjoys spending time with his wife and four young children. He currently serves in the Indiana Army National Guard.